5 Best Cheap Web Hosting – Host Your Website for $5 or Less:-
Best Cheap Web Hosting 2020 | Most people starting their first online business are usually caught by surprise by the cost of web hosting. The money would have been set aside to pay for operations or services. We are talking about products, staffing, maybe even a domain name. But web hosting? It's something that most people do not even know, won't even think about.
Hence, many new small businesses opt for the cheapest hosting services they can find but little do they know, with affordable prices come terrible services. Some offer you disgustingly low resources. Some have a lack of features. The worst ones are excruciatingly slow with zero uptime guarantee.
However, not all cheap web hosting services are wrong, but we did have to work a little harder to find the good ones. Anyway, let's move on to the 5 Cheapest Web Hosting Providers in the world!
5 Best Cheap Web Hosting 2020:-
Hostinger:-
Hostinger Penny-pinchers rejoice, as you can now all enjoy premium-level web hosting at ridiculously low prices. It's mindblowing how Hostinger manages to offer their top-tier services at their sign-up prices which I feel I've gotta mention again, insanely low!
We couldn't believe it at first so we purchased their single shared hosting plan which only costs $1.59 a month for a 2-year plan which honestly, guys, they're super impressive. They've offer unlimited EVERYTHING We're talking about unlimited emails, websites, cronjobs, the bandwidth you want it, they throw it yea!
They've got 10 data centers worldwide serving over 40 countries in their native language an uptime guarantee, and 7 data centers across the globe which mean they're pretty freakin' fast.
$1.59 a month may be cheap, but what if you could get it for cheaper? You can Take em up on their 48-month plan and it'll only cost you a measly 99 cents a month Great for small business owners that are just starting out!
HostMetro:-
HostMetro Number 2 on our list is a company that some of you might be familiar with HostMetro. They've got similar features to some of the providers on this list but their terminology is slightly…different Instead of offering Unlimited benefits they like to use the word "Maximum" "Maximum" Storage, "Maximum" Bandwidth.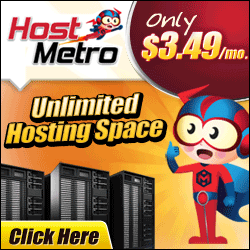 We've done some digging and found out that "Maximum" here does not actually mean unlimited. They have a cap to how much storage and bandwidth can be stored in an account but they'll gladly increase the limit for you as long as you stay within their terms of service.
Also Read:-
Basically, don't use HostMetro as a storage device, and you're good. They've got unlimited domain hosting so you can create as many websites as you want and the cherry on top is the free domain name that comes with every account.
The thing that earns them the number 2 spot on this list is that when the price is locked in it's locked in FOREVER No more worrying about renewal surprises! We locked in our Mega Max plan at only $3.95 a month paid every 2 years Plenty of value to be had there
GreenGeeks:-
GreenGeeks Eco friendly, speed friendly, and also very wallet-friendly. They offer almost unlimited everything in terms of features. You'll never have to worry about running out of web space data transfers or email accounts with this green-lovin' bad boy. To give us more value they've even thrown in free SSL, free domain, free backups, and even a 30-day money-back guarantee just in case they're too green for our tastes.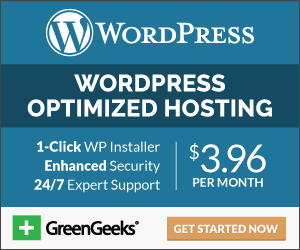 Besides being the only web hosting company to invest 3 times of every amp they use back into renewable energy they're also the fastest provider with 4 data centers across the USA, Canada, and Europe.
Also Read:-
Unfortunately, there lies their downside Greengeeks doesn't have any data center presence in Asia so take note of that if you're targeting Asian markets. The 24-month Eco Site-Lite plan only cost us 3.95 a month which is really cheap In short, Greengeeks is affordable, fast, and great for the planet!
 A2 Hosting:-
A2 Hosting is possibly the most well-rounded cheap web hosting provider you'll ever come across. Their Turbo servers got our hearts racing as they produced blindingly fast results but they're not available on the Startup plan, which kinda sucks. BUT, their regular servers are no slouch as well with an impressive speed of 150ms worldwide average!
Boasting drool-worthy perks like 100GB SSD storage, unlimited email accounts, unlimited subdomains unlimited transfers, and free SSL. A2 Hosting obviously deserves their spot on this list.
Also Read:-
The Startup plan only costs us $4.39 a month on a 2-year contract and comes with a 1-click WordPress set up which is a highly convenient time saver. They've got 3 data centers spread across 3 continents so their site load speeds are consistently fast everywhere. Great for all types of websites!
 Bluehost:-
Bluehost Recommended by many, perks plenty, and priced just low enough to make it on this list. .Bluehost is indeed a worthy contender. Their basic plan offers features that are par for the course 50GB storage, unmetered bandwidth, free SSL, and free domain. They've got a reputation for being reliable and their speeds are fast earning them an A+ ranking from our server speed tests.
Thing is, they only have 1 data center located in the USA which is kinda let down especially if you're targeting audiences further away, say like in Asia.
However, at only $4.95 a month for a 24-month contract, one can't really complain. Well, that's it for the cheapest web hosting services in the world.
Remember, it's okay to pick a cheap web hosting. Just remember to make sure to Check their features Look out for an uptime guarantee to Find out how helpful their support is, And check how fast their server response times are.
I hope you liked the 5 Best Cheap Web Hosting 2021 posts. If you have any questions related to this, then you can comment to us. Also, do not forget to follow us on social media.